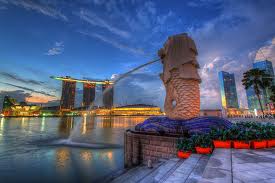 Inbound-Sightseeing
Uniquely Singapore
Are you first time in Singapore? Do not worry, we can help you discover this Uniquely city.
Singapore is a multi-cultural melting pot with a turbulent history, it has much more to offer than shopping and skyscrapers. Scratch away at its surface and you'll find a lot more than a globalization success story, and a vibrancy you weren't expecting. In fact, you'll find it hard to fit in all the temples, markets, natural wonders, nightlife and cuisine it has to offer, and probably leave wishing you'd seen more.
The best way to avoid regrets, is to take an organised tour… Try our special Discover Singapore Packages now.
Full Day Singapore City and Bird Park Tour